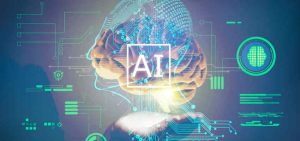 Artificial Intelligence is a remarkable tool which prompts machines to reason and mimic human tasks. AI allows technology to think and operate like a human being. It has become very popular as technology has continued to advance due to its remarkable ability to analyze data. AI can complete tasks quickly and accurately, in a way that serves both the brand and the consumer. The precision with which AI operates means that there are various sectors of work that can benefit from the abilities it offers. One such industry is digital marketing. Not only does AI save time and resources for digital marketing agencies, but it can identify market trends, which is a crucial job for marketers so that they can best come up with competitive strategies.
Our world is now connected by the internet. Many businesses operate online and many consumers have turned to online shopping as a result. This means that it is important for marketers to find a way to directly connect with consumers and figure out their needs. This is where AI works its magic. A handful of the things that AI can do to make businesses a bit more competitive include helping marketers to better understand their target audience, improving the user experience, generating content, and even chatting with customers.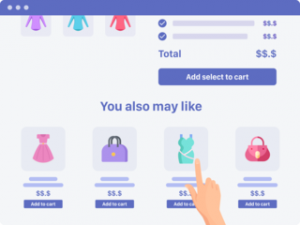 Artificial Intelligence has the ability to recognize facial characteristics in order to better meet a consumer's needs. For example, AI can take a photo of a person and understand that the person has long hair and might be interested in purchasing headbands. This helps to meet a consumer's needs because as a customer browses a website, a headband might appear as a suggested product. This is a win-win situation because it not only helps a customer to feel like their needs are being catered to, but it helps a business place relevant products out there that consumers may be interested in solely based on their appearance. AI can also analyze data to predict purchasing behaviors and the decisions that consumers tend to make so that marketers can better select what products to advertise to the consumer. All of this information is directly matched to each and every consumer personally. It is a wonderful way to meet individual needs and bring in more revenue for a company.
Another important part of AI is its ability to improve the user experience by matching consumers to the products that they are actually interested in. AI technology can keep tabs on a customer's purchasing behavior and the products they tend to browse through while on a website. Once the AI software processes this information, it can then analyze the data in such a way that it makes similar product recommendations to the consumer the next time they visit the website. This is a way of personalizing and improving the user experience so that consumers are engaged and become loyal customers.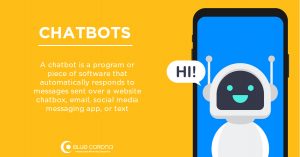 Aside from coming up with recommendations, artificial intelligence software can send automatic emails. AI can collect user data and contact information to automatically send out messages to engage with the audience. Emails are useful because they not only provide an attempt to personally reach out to a customer, but they can offer sales codes or promotions as a way to invite a customer back to a website. One more amazing advantage that AI can provide is a chatbox feature. Some websites will actually connect you to a bot when you request customer service. The bot can give quick and accurate responses about a product and answer a variety of questions as if it were a live customer service representative. This feature can save money, time, and resources for businesses.
The transition over to artificial intelligence is a smart move for many digital marketers. It is a way to build up customer satisfaction and keep consumers happy while saving resources for businesses. Above all, it provides an efficient way of effectively reaching out to the right customers to market a brand. AI is not only an advantageous resource, but the future of digital marketing as well.