As COVID-19 rapidly spreads throughout the world, people were urged to stay inside. Being one of the world's hardest hitting pandemics since the Spanish Flu, people heeded these warnings. The pandemic swept through businesses and affected some so profoundly by disrupting supply chains that many went out of business in a matter of weeks. Many marketers, however, began using this devastating period as a golden opportunity to push back. The pandemic has paved the way for changes to develop in consumer attitudes and purchasing habits. Many new trends might remain once the pandemic settles, as consumers continue adapting to the "new normal." For the first time ever, e-commerce has become the only way that brands can maintain open communication with consumers, opening the door for companies to personalize marketing strategies in order to get their messages across to consumers making purchases in the midst of a crisis.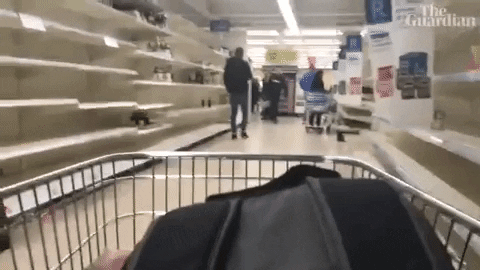 With fear and anxiety at an all-time high, many consumers have turned to panic buying in order to ease their minds. In order to develop personalized strategies, digital marketers have had to quickly learn to observe recent consumer patterns and understand what consumer behavior looks like in the middle of a deadly pandemic. In order to prevent themselves from going under, brands who want to survive must develop approaches to strengthen communication channels with their audience and readjust their omnichannel strategies. The beauty of these strategies lies in how they provide a uniform customer journey and smooth delivery for customers. A company that invests resources in getting this right and developing these omnichannel strategies may be around much longer than those businesses who don't think outside of the box and depend on temporary solutions for closing in on these communication gaps. An article by Growth Rocket states, "If you think about it, even though current buying behavior defies traditional linear concepts of the customer journey before COVID-19, one thing that will remain constant until after the pandemic is over is the need for personalized experiences." This couldn't be further from the truth.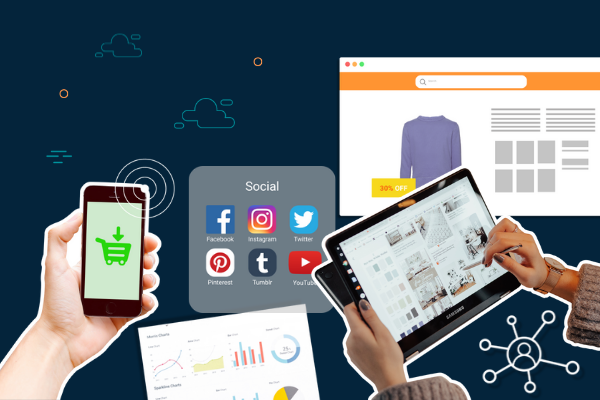 The development of smartphones and social media have given businesses the opportunity to connect with customers in exciting and immediate ways that were never before possible. Additionally, people have turned to technology as a means of communication as a consequence of isolation. These touchpoints have provided many tactical opportunities for brands to truly relate to their customers on a deeper level, understand their most basic needs, and build loyalty. By adopting a rounded approach to omnichannel strategies, brands have been able to push back, and even use the pandemic to their advantage, as in Peloton's case.
Some basic steps that digital marketers can take in order to enhance omnichannel strategies are as follows:
Fine-tune the products offered by the company
Encourage generosity
Stay optimistic
Offer opportunities for contact-free payments
Improve CRM systems
Consumers and businesses alike are dealing with a period of uncertainty. Creating solid strategies that can sustain a smooth assimilation of channels can protect businesses from insecurity and ultimate failure. With these guidelines in place, brands stand a stronger chance at making a comeback, no matter what life throws at us.