With accessibility to the internet has come accessibility to all sorts of online data. According to Towards Data Science, around 2.5 million terabytes of data are generated every single day and by 2020, for every single person, there will be 1.7 MB of data created every second. In other words, this is a massive amount of information for marketers to work with. If the data were to be processed and analyzed, marketers would be able to gain many insights crucial to targeting the right types of customers. Because decoding so much data is a difficult task, data science has become an increasingly important field in the area of marketing.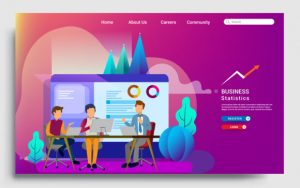 Data science assists in pulling information from data and helping marketers choose the right insights that will allow them to optimize marketing strategies to the max and gain the most revenue they can. There are also many other ways that data science can be used in the marketing field, including SEO, content marketing, engagement, and marketing campaigns.
One major way data science can assist marketers is by putting together spending models that can help marketers better utilize their budget. Because many marketers tend to work with tight budgets, deriving the maximum ROI from those budgets is sometimes very difficult to do, but also essential. Sometimes this doesn't work, and budgets aren't used in the most efficient way possible. Data scientists can therefore take a look at what marketers are spending and run this data so that budgets can better be distributed across different campaigns and channels.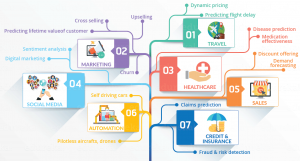 Data science is also beneficial when it comes to making data-driven decisions like targeting leads and lead scoring. For example, with analyzed data science in hand, marketers can target leads by looking at their history and determining what their online behavior is. This strategy can help marketers really get the most value out of their marketing efforts. Marketers can segment their customers according to behavior and consequently increase sales performance and revenue.
Additionally, data science can improve customer communication and interaction. Data points marketers in the right direction so as to allow them to understand when to effectively communicate with customers. For example, marketers may learn that certain customers do not reply to any emails but do in fact respond to text messages and phone calls. This is a way for marketers to understand how to best communicate with their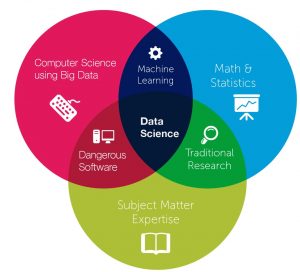 target audience. Marketers can also use data science to access information about customers to receive information and send ads to those customers specifically.
Overall, data science is a useful way for marketers to collect useful information on their customers so that they can meet their marketing goals. There are a variety of benefits that data science provides and the ability to measure the decisions marketers have made is extremely beneficial. It also gives marketers the opportunity to break into the mind of customers and come up with really personal marketing strategies by illuminating crucial trends and relationships. The modern marketer really relies on data-driven results so it is a useful and important niche in the marketing industry.