The boom of the internet means that businesses have had the opportunity to develop their online presence and grow quickly. In addition, the way marketing strategies are executed has also changed because it has been perfected. One way in which digital marketers are able to successfully send out marketing emails is by using relational databases. A relational database allows marketers to relate data to other data without adding on new fields. This means that there are many ways to segment and target audiences, which is a marketing dream come true.
Flat file databases have similar functionalities but adding a new field is required whenever new data is to be added. For example, think of a cosmetics company that is interested in tracking what cosmetic products their clients order so that they can best devise marketing messages for this target audience. Let's say the company wants to know how often their customers are purchasing products from them, where they are purchasing from, how much money they are spending on average, and other important pieces of data. If marketers were to acquire this information from a flat file database, they would be required to add fields each time and for each customer. This is a lot of work, especially when there is a more efficient way of completing this task.
An article on relational databases from Email Critic helps break this down. "If you have a flat file database with one record per customer, but for each customer you have fur actions to keep track of, you will have to have four records for each customer. To use your data, you'd have to merge that data and each instance would have a unique record. One customer record could easily turn into many records, making the data unwieldy to work with, as well as making all that data vulnerable to human error along the way." Instead, relational databases allow marketers to have a table with one record for each customer that is linked to another table that houses the actions.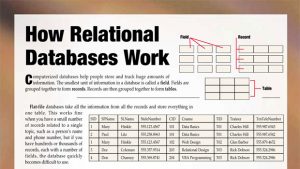 So what does this all mean? Relational databases allow for more organized and efficient email marketing. Different kinds of data can be tacked onto customers meaning that these databases can segment in a way that flat file databases can't. When customers are segmented, marketing emails can be personalized for each consumer segment and can bring more conversions for the business. Think about it. If you receive a personalized email that targets your specific needs and buyer preferences, you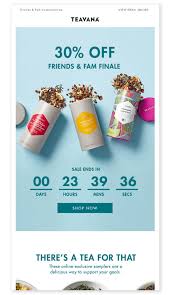 may be more inclined to click rather than if you had received a. general email about products that you aren't interested in.
In the cosmetic company example above, the company may have more success with a relational database because it can better identify the customers who order from the website most frequently and really tailor emails to them, possibly incentivizing them to order and spend more. Having the audience segmented even means that the company can send out coupon codes to those loyal customers who are already purchasing, as a reward for them to purchase more! Relational databases are amazing tools. Efficiently segmenting and targeting customers means higher customer engagement and loyalty. It's a win for both the consumer and the company.