Actionable insights are actions which are direct and meaningful that are taken when raw data is analyzed. However, not all insights are considered actionable. An insight becomes actionable when information is analyzed, and conclusions can be drawn, and decisions made. This means that when actionable insights are available, strategic and well-thought-out decisions can be made, allowing these insights to drive business growth and other positive results from insights that were acquired directly from customers.
Actionable insights are important because they are what improve a businesses' service or product. It also helps identify what kind of products are selling or if inventory is short when it comes to certain products. Because most modern and progressive companies are now data-driven and really dependent on this type of information, actionable insights matter. There are some places to look for actionable insights such as NPS surveys, online reviews, and social media. However, when it comes to producing this actionable data, visualization software such as Tableau is the key. According to an article by Get Thematic, "What AI can deliver today is the ability to sift through the data more efficiently. When it comes to making sense of people's comments, NLP algorithms can turn people's comments into themes that can be analyzed just like numbers. Following that, when it comes to making sense of structured data, data visualizations help understand differences, uncover correlations and detect trends." However, data is only useful if an organization decided to do something with it. This is where Tableau comes into play. Tableau allows users to visually find these insights in datasets by filtering sorting, and grouping data together depending on the dimensions or measures.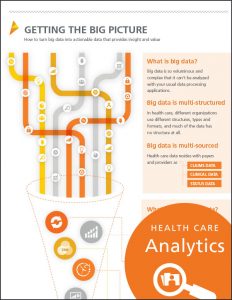 Once the sorted and visualized data has been delivered to a team, it can be reviewed to see if there are commonalities in the data. Understanding a customer's needs it essential to the livelihood of a business. When companies begin using large analytics and visualizations platforms and bringing analytics strategies and business objectives together, companies really begin reaping benefits from actionable data.